It has been a long time since I wrote a post about PUBG Mobile KR Config. But today I will share the best 90fps config file for PUBG MOBILE KR to unlock all graphics settings.
I feel bad about a new device or chipset that doesn't have a maximum frame rate, like the Poco X3 NFC. The new Qualcomm Snapdragon 732G chipset is associated with a large number of frames per second. I've tried several different ways to get the max fps, like using the Magisk module to change device type, on my ROG Phone 3, but it's still 90 fps smooth, and the HDR settings are.
So, at the moment I am using this configuration to enjoy and develop the best graphics settings and this is the easiest method I have ever used. Let's look at some screenshots you took in the game.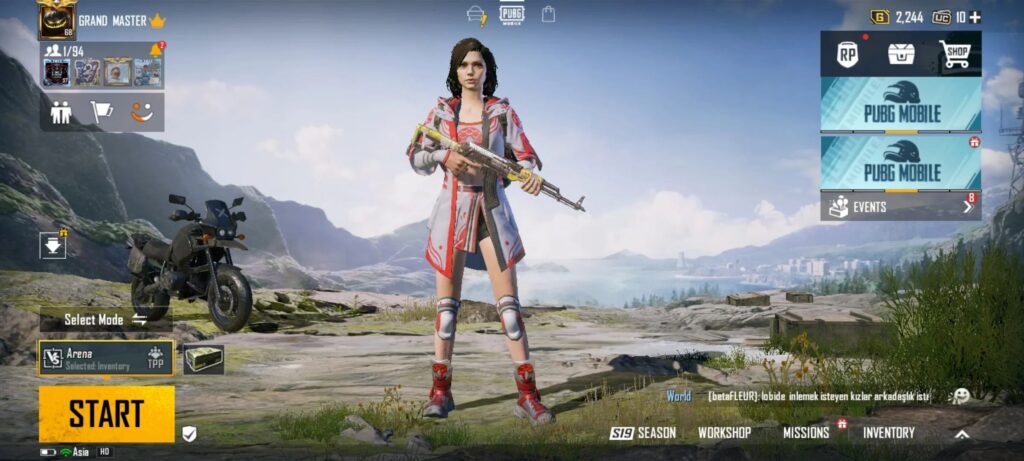 In the lobby are Ultra HD settings at 30 fps, which are the highest graphics settings in PUBG Mobile at the moment. I'm suppressing my Poco X3, which runs in this configuration, running at 30-32fps without any drop.
HDR mode is also available on the head at 90fps, which you can of course also use in the most extreme conditions if the screen is running at 60Hz.
Ultra HD is the game setting, the fighting is still 30fps (full), and we are waiting for PUBG Mobile, also adding a maximum value of 90fps. You will need to download about 100MB of Ultra HD graphics in the game.
How To Use The Config?
1. At first, you need to download The Config file
2. Then open ZArchiver or ES File Explorer
3. After Open, The Download File location and Unzip The file.
4. After Unzip, Copy The " Saved " Folder From the Unzip Folder.
5. Go to the Android/ Date / com.tencent.ig / files / UE4Game/ Shadowtrackerextra / Shadowtrackerextra
6. Now open the " Shadowtrackerextra " Folder and Past The " Saved " Folder. If You get any popup, Then Just Click On the " REPLACE " Button.
7. After All, File Replace with new file Closs all apps from recent apps
8. Now Open PUBG MOBILE and Enjoy.
If you don't see any folder written here, just create that folder yourself.
Then it should work now, just open the game and enjoy. If you have any problem or want to ask me something, drop your comment below, I will help you. thank you!