Telenor PUBG Package
For PUBG, all networks including Telenor have launched new offers. These offers are known as the "Telenor PUBG Package" which have daily, weekly and monthly validity.
Do you want to play PUBG on Telenor? It is now possible to experience the super-fast internet in this game which will be streamed live on Telenor 4G only. This is the only network that provides better internet coverage in the northern regions of Pakistan.
PUBG is a famous battle game. This game is very popular among the Pakistani young generation. That's why all telecom networks have launched special packages just for this great game.
Telenor PUBG Package Code
PUBG packages or offers are divided into 3 parts as per "Telenor PUBG Package" 2022. Please subscribe to the daily internet package if you play for 24 hours. For a better experience, you can activate the 7-day PUBG bundle or 30-day PUBG bundle.
All these packages have different codes and their prices are also different from each other. Don't miss this golden opportunity to get the fastest 4G, LTE and MBs of fast internet for better gaming streaming.
Telenor PUBG Daily
Here is a list of the latest "Telenor Daily PUBG Packs". We have also described their price and code with them. These packages start with a one-day validity and end with a 30-day validity.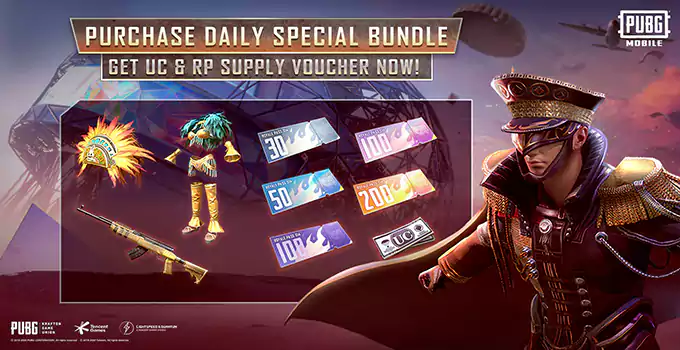 1.5GB Daily
In this package, users receive 1,500 MB (1.5 GB) for 12 hours from 12 AM to 12 PM. This bundle is a daily PUBG offer and deducts Rs 18 from the user's account. Dial *150# to activate the offer.
| | |
| --- | --- |
| Offer Name: | 1.5GB Daily |
| MBs: | 1500 |
| Price: | Rs 18 |
| Validity: | 12 Hours: |
| Timing: | 12 AM-12 PM |
| Code: | *150# |
Weekly PUBG Bundles
Now it's time to offer PUBG internet packages for 7 days. It is very important to inform you that you can use social media applications and internet with these megabytes. Hence these are MBs as well as MBs for the Internet.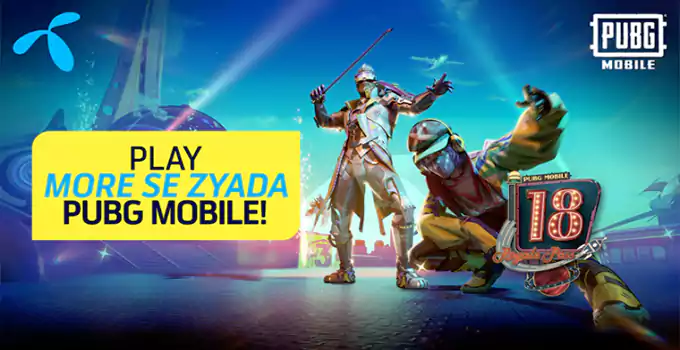 PUBG 7 Days Bundles List:
8GB Weekly
8000 MB weekly available for PUBG. The cost of MBs is 185 Pakistani rupees and is valid for 7 days. Here are more details in this table:
| | |
| --- | --- |
| Offer Name: | 8GB Weekly |
| MBs: | 8000 |
| Validity: | 7 Days |
| Price: | Rs 185 |
| Code: | *336# |
Related searches
telenor pubg uc
pubg package monthly
zong pubg package 2022
pubg package jazz
pubg package code
Monthly PUBG Bundles
The latest PUBG games packages are valid for 30 days. These packages offer maximum validity and charge more than the daily and weekly offers. You can subscribe to the monthly package and play PUBG for 30 days.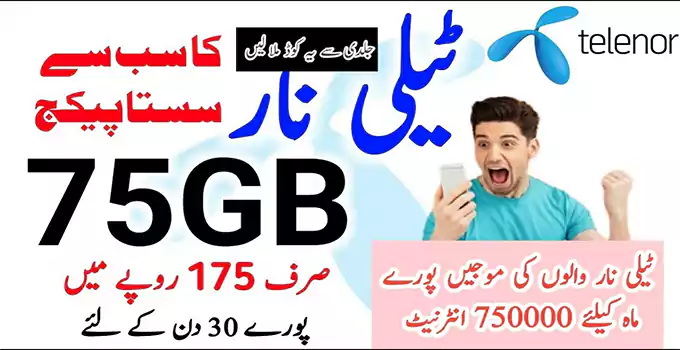 PUBG 30 Days Bundles List:
75GB Monthly
Get 75,000MB from 12 AM to 12 PM for Rs 175. Dial *29# to activate the 75GB monthly internet package and enjoy unlimited PUBG games.
| | |
| --- | --- |
| Offer Name: | 75GB Monthly |
| MBs: | 75000 |
| Price: | Rs 175 |
| Validity: | 12 Hours: |
| Timing: | 12 AM-12 PM |
| Code: | *29# |
Note: Dial *999# to check the remaining MBs of these PUBG packages.
Enjoy Battlefield
Everyone knows that PUBG is an online shooting, war and fighting game. Hence this game requires a strong internet connection. What could be better than Telenor in terms of internet when you live in the city center or in a village everywhere you will receive Telenor signals for sure. Then improve your game with this great daily, weekly or monthly bundle.
Get Perfect Rank
When the user plays this game and completes a task, according to the law of the game, the player gets the rank of the day. Those with the best internet and staying connected in the game then the admins give them a rank of the day. This plays an important role in improving the player's position within the game. Click here for full details of PUBG Game Tricks.
Terms & Conditions
These are prepaid offers
No additional charges will apply
User can check MBs by dialing *999#
You can subscribe bundle with codes
For more details & FaQs please click here
Visit to Telenor official website: Click Here
Telenor PUBG Package: Free, Daily, Weekly & Monthly 2022 everyday update this Telenor PUBG Package list, enjoy Telenor user this use pubg package