The Elite Pass in Free Fire is the way players can get a wide range of unique items. It is updated every month and currently, Season 44 is running in the Battle Royale title.
As January draws to a close, players are excited about the next pass, starting on February 1. The theme will be Papyrus Rebel, and it will include two exclusive outfit packs – the Platinum Odette Bundle and the Silver Rothbard Bundle, along with other bonuses.
Pre-orders for the same have also started in the game and users can get an exclusive reward if they complete this process.
A step-by-step guide to pre-order Free Fire Season 45 Elite Pass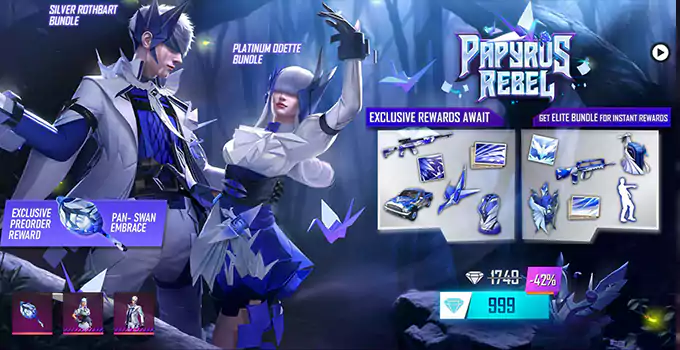 Pre-orders for the Free Fire Season 45 Elite Pass began January 29 and will run through January 31. Users will have to get rid of 999 diamonds to complete the process. As a result, they will be able to get the benefits of the Elite Pack after the start of the pass, that is, they will immediately receive an additional 50 badges.
Besides, individuals will also get an exclusive item: Pan – Swan Embrace. Players can follow the steps mentioned below to complete the process:
Step 1: Once Free Fire is opened on the user's device, they will be asked to click on the Elite Pass icon to go to the selected section within the game.
Step 2: Players will need to tap on the icon next to the "Upgrade" button. A pop-up will appear on their screen, where they have to press the "Pre-Order" button.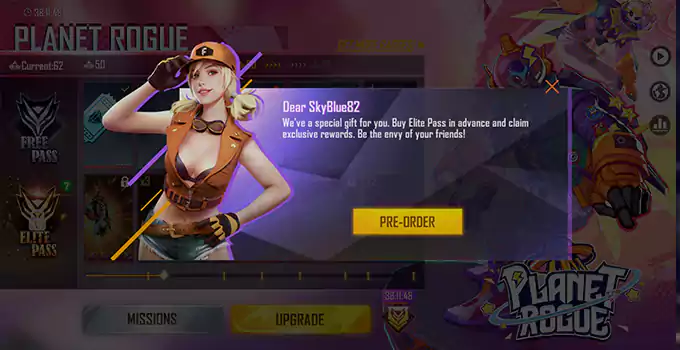 Step 3: Finally, they have to tap on the "999 Diamonds" option and complete the process to pre-order the Season 45 Elite Pass in the game.
However, users who do not want to spend 999 diamonds can wait for the card to start and get the standard edition of 499 diamonds.
Additionally, individuals can view this guide on buying diamonds for the Elite Card by clicking here.